About Us: Cash 4 Cars Akron is a junk car buyer or "cash for cars" company based in Akron, OH offering junk car removal for those needing to sell a junk car. Call now for a junk car quote, where you receive a cash price for the scrap car, junk car or wrecked vehicle.  Scrapping a car is much easier than you might think! (330) 271-6464
President, Tom Maddox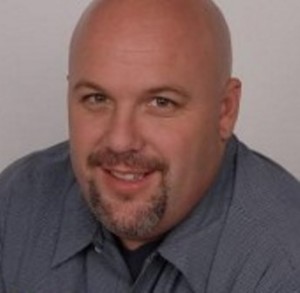 Sell your junk car for cash!
Vehicle Manager/Dispatch Administrator, Carol Bell: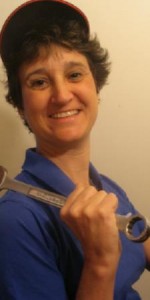 Where to scrap a car for cash in Akron?
We service the following cities: Akron, Cuyahoga Falls, Barberton, Copley, Norton, Stow, Tallmadge, Ellet, Fairlawn, Kenmore, Firestone Park, Monroe Falls, Coventry, Portage Lakes, Mogadore, Medina, Kent, Ravenna, Wadsworth, the Rolling Acres area and beyond. The counties we serve include: Summit, Medina and Portage.
Cash 4 Cars Akron, led by Tom Maddox and Carol Bell has been buying & recycling junk cars in the greater Akron area since 2009. Paying cash for cars, with free local towing included. Looking to sell your old car for cash?  All we need is the vehicle's title and a photo ID and you will have cash in your pocket today. Get a junk car quote to scrap your car today.
DECEMBER 2017 Current Junk Car Prices: 
2000 Ford Taurus: $125
1997 Ford F-250 Pickup: $125
2008 Pontiac Vibe $175
2000 Dodge Neon: $125
1996 Buick Century: $120
1998 Oldsmobile Alero: $120
1995 Nissan 300ZX Coupe, Twin Turbo: $125
1999 Nissan Frontier SE V6 King Cab: $135
2002 Jeep Cherokee Sport: $140
1995 Toyota Corolla: $120
1997 Dodge Intrepid: $130
2007 Nissan Maxima: $165
Cash 4 Cars Akron is a scrap car buyer, also known as a "cash for cars" buyer of cars, trucks and vans throughout the Summit County area. We pay cash for your junk or scrap car and include free towing in Akron, Barberton, Cuyahoga Falls, Stow, Tallmadge, Coventry, Kenmore, Firestone Park, Mogadore, Copley, Portage Lakes, Merriman Valley, Norton and surrounding areas. Asking where to junk my car for cash? Give us a call.
Services offered include

:

Scrap car prices, junk car hauling, junk vehicle removal, cash for unwanted vehicles, scrap car buying, COD car buying, cash for a car, cash for junk cars, Akron scrap car buying, Summit County junk car removal, sell your junk car in Akron, sell scrap car in Akron, OH. Get cash for your old car. vehicle removal, vehicle scrap, totaled car buyer. sell a car for cash.
Scrap you car for cash and get free towing included!
Auto Scrap & Recycling Glossary
The Global Recycling Network (GRN) has compiled a reference list of the common terms & abbreviations used in the "cash for cars" world of business. These terms are commonly used among junk car buyers; scrap my car companies & those you may sell a car for scrap to. There are various aspects of the cash for cars business and these with providing insight.
Biodegradable: items break down or decompose rapidly under natural conditions & processes.
Buy-Back Center: A recycling facility that purchases secondary materials from the public.
Cats: Abbreviation for catalytic converters, a valuable item for junk car buyers.
Crusher: A mechanical device used to turn scrap cars and junk cars into smaller pieces.
Ferrous Metals: (FE) magnetic metals which are predominantly composed of iron.
Recycling: process by which materials that would otherwise become solid waste are collected, separated or processed and returned to the economic mainstream to be reused in the form of raw materials or finished good. The process begins after pickup by a "sell a car for scrap" outfit.
Remanufacturing: disassembly & reassembly of products where components are cleaned, repaired or replaced to be used as replacement units for vehicles.
Scrap: portion of solid waste which can be economically recycled by junk car buyers.
Shredding: reduces the size of a junk vehicle material shearing in the cash for cars business. These terms were sourced from http://grn.com
Auto Salvage: processing of scrap and junk vehicles for recycling used in scrap my car buying. Auto Recycling: efficient, ecological disposal of motor vehicles & reclaiming reusable parts.
C.A.R: Certified Automotive Recycler. A designation awarded by the ARA to a junk car buyer.
Car Salvage (Scrap) Value: amount of money a junk, wrecked or total loss vehicle is worth.
Junk Vehicle Fluid Recovery System: system used by junk car buyers to collect & recycle or dispose of the fluids remaining in salvage vehicles.
Junk Car Removal: company who will tow your junk car away for processing; also known as cash for cars companies.
Junk Cars for Money: a business which pays people for junk & salvage vehicles. Also referred to as "junk a car for cash".
Recycle Car: efficient, ecological disposal of motor vehicles & its components that occurs when you sell a car for scrap.
Scrap Cars for Cash: a business that pays cash for cars which have reached the end of their life. Totaled Vehicle: A determination made by an insurance company when the cost of repair plus the salvage value exceeds the scrap car's value.
We Buy Junk Cars: A term used to find someone who pays cash for junk and scrap cars
The above terms were sourced from the http://a-r-a.org (Automobile Recyclers Association)
Contamination: Introduction into water, air, and soil of microorganisms, chemicals, toxic substances, wastes, or wastewater in a concentration that makes the medium unfit for its next intended use. Junk car buyers and supposed to be very conscious of preventing it.
Detergent: Synthetic agent that helps to remove dirt and oil from scrapped vehicles.
Hauler (junk car): collection of wrecked cars, damaged vehicles & abandoned cars.
Scrap scavenger: one searching & stealing items from a junk car buyer or scrap my car site.
TPY: A measurement in the cash for cars and "sell a car for scrap" industry. 'Tons per Year'
These scrap terms are from http://www.ct.gov