Cash for Cars Akron
Cash for Cars Akron buys junk cars, scrap cars and old vehicles to be recycled. We pay cash for your car's title and includes free towing within Summit County. Need Auto Scrap in Akron, OH?
(330) 271-6464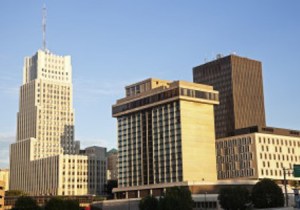 Hours of Operation (Winter) :
Monday-Friday: 8AM-5:30PM
Saturday: 8AM-1PM
Sunday: CLOSED
GET A QUOTE: Please include vehicle Year, Make & Model

For a price simply enter the car's year, make and model above.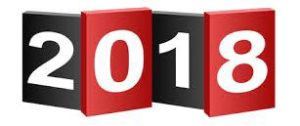 We are now buying junk cars in Medina County, Portage County and Stark County.
PLEASE NOTE: We DO NOT sell used auto parts and DO NOT take scrap metals.
Cash 4 Cars Akron pays cash for your junk or scrap car in Akron, OH. A "cash for cars" or "cash for clunkers" buyer, who insures your car, truck or van is recycled in a manner that is friendly to the environment. Tired of fixing you old vehicle? Call 330-271-6464 to get cash for the car and we include free towing within Summit County. We service: Akron, Cuyahoga Falls, Barberton, Copley, Norton, Stow, Tallmadge, Kenmore, Firestone Park and Coventry.
Motto: "If You Have the Title–We Have the Cash"
Keyword Search Terms:
How to scrap a car in Akron, scrapping a car in Cuyahoga Falls, where to scrap a car Akron, cash for a car,  scrap yard, junk a car Akron, scrap car prices Kenmore, car scrapping Stow, junk cars, scrap auto buyer, scrap auto wrecking, auto scrap Tallmadge, junk car buyer in Akron, scrap car buyer in Barberton, how to junk car, Akron scrap vehicles, how to scrap old car in Norton, how to scrap junk car, scrap car for cash , get cash for car title, sell scrap cars with title in Akron, old automobiles, salvage car, vehicle removal, vehicle scrap, totaled car, sell a car for cash, cash for cars in Akron, OH, Medina County junk car buyer, Portage County scrap vehicle buyer.
We buy junk cars, paying cash for cars in these Summit County zip codes:
44201, 44203, 44216, 44221, 44223, 44224, 44230, 44236, 44240, 44243, 44260, 44264, 44266, 44270, 44278, 44281, 44286, 44301, 44302, 44303, 44304, 44305, 44306, 44307, 44308, 44310, 44311, 44312, 44313, 44314, 44319, 44320, 44321, 44333, 44406, 44411, 44412, 44444, 44430, 44470, 44481, 44483, 44515, 44632, 44646, 44601, 44685, 44720, 44721.  Please note: Medina, Portage and Stark County also!
Akron Sell Junk Car, Silver Lake Cash for Junk Car, Akron Junk Car Buyer, Sell Junk Car, Akron Sell Junk Car, Barberton Sell Junk Car, Copley Cash for Junk Car, Barberton Junk Car Buyer, Barberton Junk Car Removal, Barberton Free Junk Car Removal, Kenmore Sell Junk Car, Kenmore Cash for Junk Car, Kenmore Junk Car Buyer, Kenmore Junk Car Removal, Silver Lake Free Junk Car Removal, Mogadore Sell Junk Car, Springfield Township Cash for Junk Car, Mogadore Junk Car Buyer, Mogadore Junk Car Removal, Mogadore Free Junk Car Removal, Cuyahoga Falls Sell Junk Car, Cuyahoga Falls Cash for Junk Car, Cuyahoga Falls Junk Car Buyer, Cuyahoga Falls Junk Car Removal, Rolling Acres Free Junk Car Removal, Norton Sell Junk Car, Norton Cash for Junk Car, Norton Junk Car Buyer, Norton Junk Car Removal, Norton Free Junk Car Removal, Ravenna Sell Junk Car, Fairlawn Cash for Junk Car, Fairlawn Junk Car Buyer, Silver Lake Junk Car Removal, Fairlawn Free Junk Car Removal, Stow Sell Junk Car, Stow Cash for Junk Car, Stow Junk Car Buyer, Stow Junk Car Removal, Canton Free Junk Car Removal, Ellet Sell Junk Car, Ellet Cash for Junk Car, Ellet Junk Car Buyer, Warren Junk Car Removal, Ellet Free Junk Car Removal, Wadsworth Sell Junk Car, Wadsworth Cash for Junk Car, Wadsworth Junk Car Buyer, Wadsworth Junk Car Removal, Wadsworth Free Junk Car Removal, Rolling Acres Lakes Sell Junk Car, Portage Lakes Cash for Junk Car, Portage Lakes Junk Car Buyer, Copley Junk Car Removal, Portage Lakes Free Junk Car Removal, Cuyahoga Falls Sell Junk Car, Tallmadge Cash for Junk Car, Copley Junk Car Buyer, Tallmadge Junk Car Removal, Tallmadge Free Junk Car Removal, Auto Scrap in Akron, OH